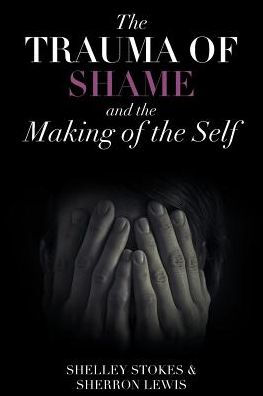 Shelley Stokes, PhD and Sherron Lewis, LMFT
In the first book of the trilogy, Letting Go, and Taking the Chance to be Real, we ask the question, "Who are we really? Letting Go and Taking the Chance to be Real is about finding and expressing one's real self despite fears and woundings, present or past and living more fully and consciously within one's potential.  Indeed, we may ask ourselves not only, "What aspect(s) of me do others know?", but also may ask, "How well do I really know myself?", "How have I come to be who I am?"," How much of me has changed from the me I used to be?".  In this book, we explore the process of growing past childhood traumas in the service of becoming real once again or perhaps for the first time.
In this second book, The Trauma of Shame and the Making of the Self, we focus more specifically on shame and on how shame comes to be involved in structuring our sense of who we are.  At toxic levels shame inhibits real-self expression and its nagging voices of self-criticism which result can cripple our basic abilities to self-sooth, stifle our sense of creativity, inhibit our capacity for intimacy, and limit both our sense of autonomy as well as our tendencies toward healthy inter-independence with others.  Here we discuss the process of mollifying the impact of both present and past feelings of shame and explore how we may move toward greater real-self expression.
Many books on shame and the process of healing have been written, but few have been written specifically from  a psychodynamic depth psychology perspective.   It is intended that The Trauma of Shame and The Making of the Self  will make an important contribution to that effort.
To purchase click on either of the URL links below:
https://www.amazon.com/Trauma-Shame-Making-Self/dp/1642981680/ref=sr_1_1?ie=UTF8&qid=1529762156&sr=8-1&keywords=The+trauma+of+shame+and+the+making+of+the+self

https://www.barnesandnoble.com/w/the-trauma-of-shame-and-the-making-of-the-self-shelley-stokes/1128933580?ean=9781642981681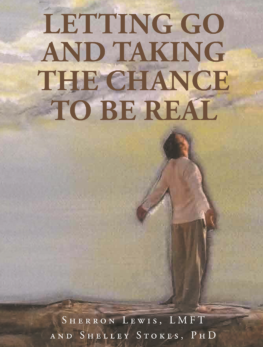 Sherron Lewis, LMFT and Shelley Stokes, PhD
Who are we really? The image we have of who we are, of who we would like to be, and of who we are told we are by others is a sense that changes over the years, and is composed of various images which we strive to integrate over time. This sense of self begins in childhood and grows (or is stunted) through experimenting and testing in our earliest relationships and in later relationships in life. Expression of our core "real self", however take courage. Many of us are afraid to take the chance at real self expression for fear of failure or ridicule, leaving us to feel unsatisfied and misunderstood. This book was written those seeking to find a deeper insight into how to live more consciously in one's fullest potential. It combines several years of personal and clinical experience and authentic in-depth examples of how to grow past childhood woundings and begin to express the strivings and desires of your real self.  Letting Go and Taking the Chance to be Real is about the processes involved in becoming real again or perhaps for the first time.  This book is for the lay person interested in personal growth and for professional psychotherapists who wish to enhance their clients' capacity for real-self expression.
To purchase click on either of the URL links below:
https://www.barnesandnoble.com/w/letting-go-and-taking-the-chance-to-be-real-sherron-lewis-lmft/1126447326?ean=9781635687071
https://www.amazon.com/s/ref=nb_sb_ss_c_1_16/144-9869462-5840304?url=search-alias%3Daps&field-keywords=letting+go+and+taking+the+chance+to+be+real&sprefix=letting+go+and+t%2Caps%2C242&crid=1LRH9A3I574XI